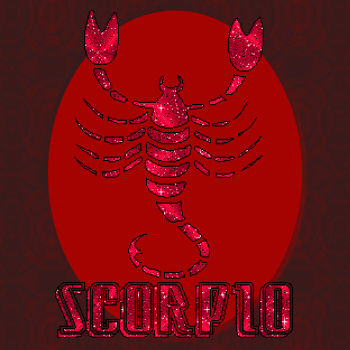 Hello all, welcome to Scorpio season! Just wanted to make a random update post about life in general. I can't believe October is almost over and my birthday is in less than two weeks! Life comes at you fast. I have soooo many thoughts about turning 25 but I'll save them for another time because I'm still processing it aka being very dramatic about getting older.
Productivity goals: I want to spend more time away from my phone. I waste SO much time on it. We've all been programmed to check our phones first thing in the morning, anytime we have a free moment, even at the dinner table. I get it, it's just the way we live now. But I want to make a conscious effort to be more present and spend more time doing other things like reading books (I'm super behind on my reading challenge) and writing.
What I'm reading:
I just finished
The Good House
by Tananarive Due and she's becoming one of my favorite authors. There's not a lot of black female horror writers and I'm glad I discovered her. This book is perfect for a creepy Halloween read. Now I'm indulging myself with some nostalgia by reading some Christopher Pike, best known for writing 80's/90's teen thrillers. I lived on his books and R. L. Stine's as a kid and Halloween is my favorite time to revisit them.
What I'm watching: First thing's first, go see A Star Is Born. This movie captivated me in a way that I haven't felt in a long time. It was such an emotional ride. I loved Lady Gaga in this but Bradley Cooper was the star. This movie was clearly a passion project for Cooper who starred, directed and co-wrote. He completely transformed into Jackson Maine, lowering his voice and learning how to sing and play guitar. And the music in this film is soooo good, I've been playing the soundtrack nonstop. I don't want to give away any spoilers but I cried, a lot.
Also, I just saw The Hate U Give and this film (based on the YA book of the same name) is about a young girl who witnesses her friend getting shot and killed by a police officer. I cannot stress or even express how important this book and film is. There was some backlash regarding the casting of Amandla Stenberg because of the ongoing colorism issue in Hollywood (and society in general). It made me a bit wary of this project but it turned out to be a good film with an even more important message.
As far as TV goes, I've been catching up on the second season of Riverdale on Netflix and starting The Haunting of Hill House on there as well. Let's just say within the first five minutes of watching Hill House, my fiancé screamed, jumped and almost dropped his food.
Thinking about: NaNoWriMo aka National Novel Writing Month. This approach to writing a 50,000 word novel in 30 days is something I've thought of participating in for awhile. I've put off doing this for the last couple of years but I think this year may be my chance. I have an idea and an outline and plenty of notes already. Now hopefully I'll have the time.